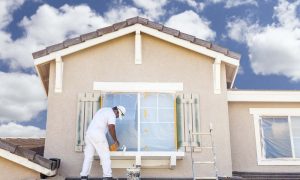 Choosing a painting contractor to help improve the look of your home can be a difficult task in 2021, especially if you've never hired anyone for home improvement before. Contractors as a whole don't have the best reputation, and the last thing you need is to get ripped off by someone you should be able to trust.
Everyone wants to be a smart consumer – but many people don't know where to start! So, we put together a list of our best tips and tricks for finding the best contractor for your needs. Remember, the most important question to ask yourself is "Who do I trust to provide me with the highest quality work and give me the best value for my money?"
1. Compile a list of prospective candidates.
Choices can be overwhelming and there is an abundance of resources available when you're looking for prospective painting contractors. There's also no guarantee that any of the names on that random list of painters will be reputable, professional and affordable.
The phone book is definitely outdated, but its really important to know where your resources are – so try a Google Search instead. There are also websites designed to help you find your contractor like Angie's List, Find-A-Painter, or Thumbtack. Most of these options have reviews in place, so you can read about others past experiences with the company.
2. Get more than one bid.
After you've narrowed down your massive list of painters, it's time to get some bids. You want to make sure that you get multiple bids from multiple companies, so that you can compare and contrast their value. You'll definitely want to avoid choosing a contractor simply because they give you the lowest price. Making decisions solely based on affordability is the most dangerous way of selecting a contractor. That being said, it's great to look for a company that has competitive prices, because it shows that they're aware of their market.
A good rule of thumb is to get three bids before making your final decision. But, you will have to contact more than three businesses in order to get your three bids – some may have backlogs of work, and unfortunately, some simply might not return your calls or emails.
3. Ask the right questions.
One of the most common reasons that people end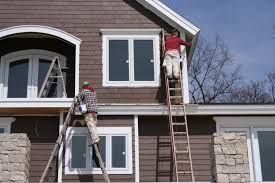 up disappointed with their painting contractor is that they just don't know which questions to ask before they make their decision. When you first meet with your contracting candidates, it's important to treat the meeting like a job interview. After all, you are hiring them to do the work! The time to learn information about your contractor is before you hire them, not after!
If you've done your part to be well informed, you can assume that anyone who is providing a bid is probably a reputable contractor, so make sure you're respectful when you're asking them questions. However, if the contractor is too busy or too proud to take the time to answer your questions, then they will probably be too proud or busy to address your concerns during and after the project is completed.
If you don't ask the right questions, you might feel inclined to base your entire decision on price alone. Remember though, you're not just looking for the best price… you're looking for the best value.
4. Check reviews & references.
The last thing you'll need to do before picking your perfect contractor is check their references. Whether it's a hard-copy print out of several past references, or it's a slew of incredible online reviews – if the company you're considering is reputable at all, there will be others who have had good experiences with them.
Hearing about the experiences of others definitely allows you to make your decision with confidence. You know that the work will be high quality, in your budget and that your chosen contractor will be professional and promptly. Your final act of due diligence in choosing a painting contractor is to check their references.
5. Let your contractor know if you're satisfied.
Now that the job is complete and your home has a beautiful, protective layer of new paint – it's time to pay it forward. Remember those reviews that helped you make your final decision? It's your turn to do the same for other consumers. Help your neighbors (and your new go-to painting contractor) by posting a review online of your experience, or agreeing to serve as a reference for the next person in your position!
Let's Get Painting!
When it comes to painting the exterior of your house, it is a huge project. It requires careful consideration and preparation to make sure everything goes smoothly and that your home looks the way you'd envisioned! Lighthouse Painting specializes in interior and exterior painting for residential and commercial properties. Whether you need a second opinion on color schemes, or you need a professional to take on the project from start to finish, Lighthouse Painting is here to help! Contact us today at 978-992-8558 for a free estimate and consultation!