Quality of paint is something we take very seriously at Lighthouse Painting but you may have heard myths suggesting that the quality of paint doesn't really matter. And our clients are always curious about paint quality during our initial quote meeting: Does better-quality paint really protect my home? Do you really get what you pay for? Aren't all exterior paints the same?
Today, we're debunking the myth that all house paint is basically the same. Our professional, experienced exterior painting staff use only high quality paints for every job. Here's why:
When discussing exterior paint brands and their various pros and cons, its helpful to think of professional, high-end chefs. A world-renowned chef will only include the most specific, fresh and delicious ingredients in their dishes. Their goal is to create a dish that exceeds expectations and settling for lower-quality or second rate ingredients can seriously detract from the meal.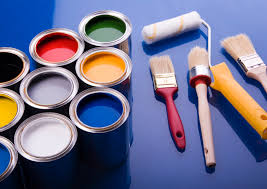 In many ways, exterior painting is very similar. At Lighthouse Painting, our goal is to deliver long-lasting, high quality results for your exterior and interior painting needs. There is nothing quite as satisfying as having the most beautiful home on the block - and it's our goal to bring this feeling to the Boston, Massachusetts area. House paint has 4 main "ingredients" that greatly effect the outcome of the project. You can leave it to the paint professionals to really know these ingredients, but here's a basic breakdown:
1. Pigment: The color of your paint.
2. Binders: These create the film as your paint dries, and other ingredients evaporate.
3. Solvent: This liquid ensures that the binders and pigments stay suspended until application.
4. Additives: This determines the drying time of your paint.
Bargain brands may look alright on your walls for a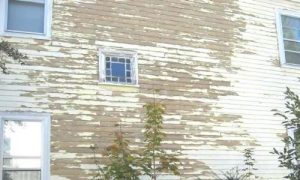 while, but you'll notice that over time their shortcomings will start to show through (oftentimes literally). You don't want that for the exterior or interior of your home! Issues like this also means that you'll need to paint your home more frequently and it will actually become more expensive in the long run. Not to mention, bargain paints will never protect your home as well as premium brands so potential weather damage and other problems can actually decrease the value of your home!
So, what's the run-down? Here are the main points that our professionals touch on when recommending paint brands, and the reasons we choose high-end durable paints for our clients' homes….
1. Color Retention - We want to make sure your color wont fade or change significantly over time.
2. Longevity - You don't want to paint your home every other year! That is expensive and inconvenient. We want to make sure your paint job stands the test of time.
3. Durability - Weather resistance is the key here. We suggest brands and paints that protect your home from UV rays, rain and snow (especially necessary here in the North East), temperature changes, and pests.
4. Enduring Value - Quality really does show! And besides all of the other points we've touched on - better quality paints just look better!
If you're looking for a painting contractor in the Boston area who uses only the most durable and efficient paint brands - Lighthouse Painting has got your home covered. Contact us today to request a free, no obligation quote to make your next exterior or interior painting project exceed your expectations. Let's paint your vision!