Lighthouse Painting is here to give you some important hints for choosing your Residential Painting Contractor. There are dozens of companies and painters on the market, but it gets much easier when you know what to look for ahead of time.
Recommendations From Friends and Neighbors
The easiest way to find a painting contractor is to ask people who have already hired one. They will tell you everything you need to know before hiring a contractor. Just ask your friends and neighbors if they did any painting work before and find out who they used and ask them for an estimate.
Positive Online Reviews
Be sure to check reviews.  Information on the Internet such as reviews are a great way to learn about residential painting contractors in the area.  Try to be objective and be sure to read negative reviews. Even some of the better companies receive a poor review on occasion.  Someone who has dozens of positive reviews on the Internet is more likely to provide quality workmanship and communication than others who may not have any reviews at all or only negative ones.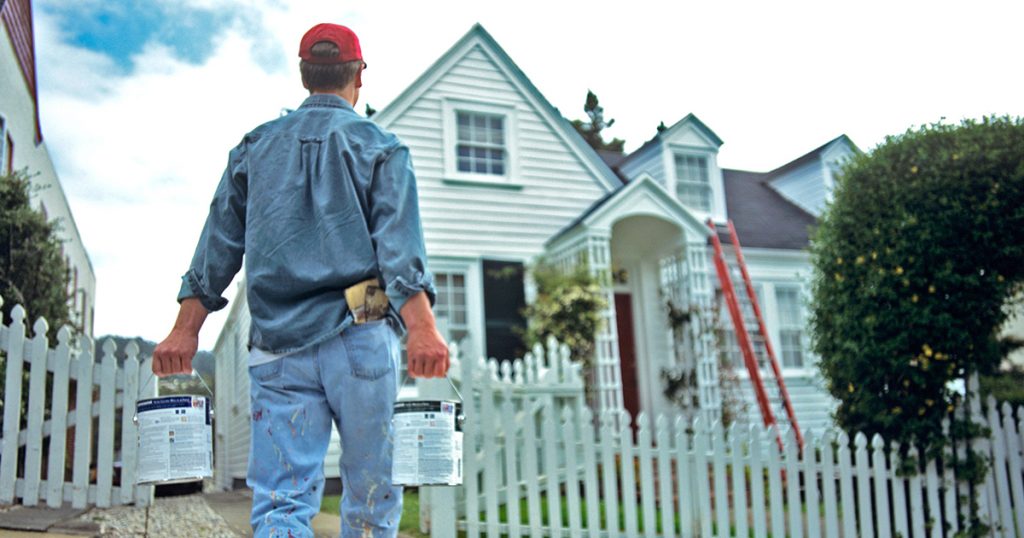 Meeting with your potential residential painting contractor will only help.
Any painting contractor interested in doing work for you will take some time to ask you a few questions about what you need and review your project with you on-site.  What you will need to do is to ask some questions from the salesperson or estimator.  Here are some questions Lighthouse Painting advises you to ask your residential painter:
Are you insured?
Are you licensed?
Tell me more about your experience.
Do you offer a warranty on your work?
What kind of products/brands do you use and recommend?
Are you able to provide any references that I may contact?
A Detailed Estimate
Finally, be sure to have a detailed estimate written for your project.  It is important to have what the terms and scope of your project written in the estimate so that it is communicated and expectations are aligned.  This allows for everyone to be on the same page with the work and the price moving forward.
With all the information provided from this article, you will be able to ask informed questions and be able to determine which company is right for your painting project.
At Lighthouse Painting, we offer free estimates for every project.  We are fully licensed, insured and offer a comprehensive warranty on our exterior work (some exceptions – contact for more details).
Schedule your appointment with Lighthouse Painting today and see why we Stand Above the Rest!